Description
M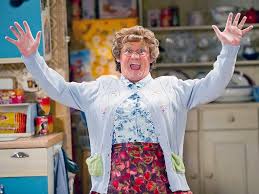 ary Glavin is Co Corks own Mrs Brown except she is even funnier, honestly!  I met Mary when I was a young teenager and she was a mother of 4 and we are friends to this day.  Mary is now in her 70's (she will kill me for sharing that!) but she has never lost her quick wit and sharp humour, she is hilarious.  However, Mary had a very sad and tragic childhood but it is not my story to tell.  I was riveted when she was talking about it last year, heart-breaking.  But true to form she had her little bits of humour.  I love this woman, she is my Irish mammy although my own Mammy is Irish; so that's a bit… Irish – yip!!  The hearts on this knit signify my love for her.
My Irish roots have inspired my love of knitting and I have introduced a modern twist to my creations.   The pattern for a Hat and Jacket and has instructions to fit 16″, 18″, 20″ and 22″ chest and the end product is larger as it is a jacket.  By extending the length of the arms and body on the largest size, it would easily fit a 3/4 year old.
Wool & yarn recommendation…
I often get asked which wool I use and who my yarn supplier is!  For this knit I have used Stylecraft Special Chunky which I selected for its softness, it is very gentle on a baby's skin.  There are over 88 different shades available through LoveCrafts, who are my preferred yarn and wool supplier.  (Spend over £25 to get free P&P and sign up their newsletter for 15% off your first order!)… I would also recommend Paintbox Chunky for this pattern.