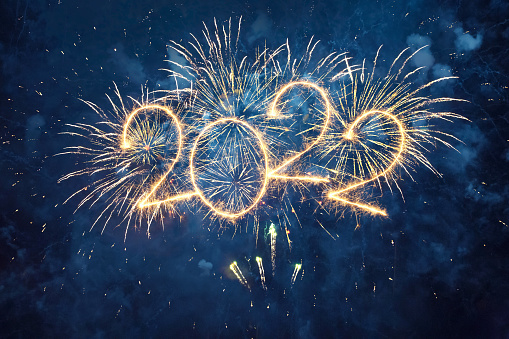 January 1, 2022
2021 Summary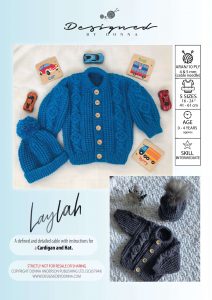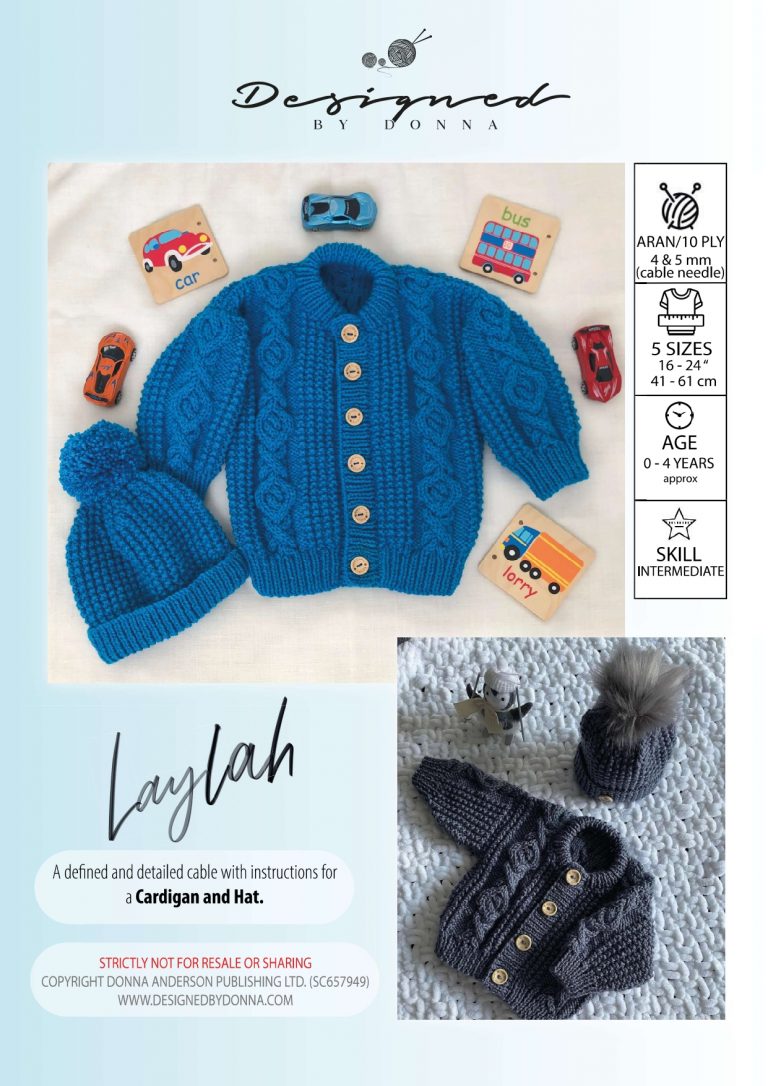 2021 is over and I thought this would be an ideal time to take a look at some of the patterns released over the last 12 months!
In total, Donna and the editing team (thank you to Annmarie, Lynn, Ali and all of the ladies!) managed to produce 28 new designs for you in 2021!
We're aiming for at least 24 new designs in 2022 and re-formatting all existing patterns to the 'new' colourful style is a priority.  We hope to have this completed by the summer and look at having the patterns mass-printed later in the year!  It's a huge task, but the good news is that if you're subscribed to the newsletter you'll be the first to hear about when existing patterns are re-formatted and they're usually discounted for a few days when they are!  You can sign up at the bottom of the page!
Last New Year, everyone was super excited for the launch of Eileen – which contains instructions for a dress, beret and shoes.  It's a DK knitting pattern and suitable for an intermediate knitter.  Released on the 1st January, you can use code EILEEN20 for 20% off this pattern to celebrate the anniversary!  (Valid until 1st February 2022)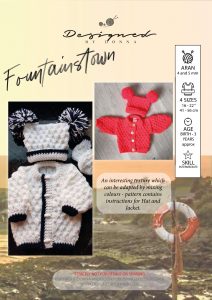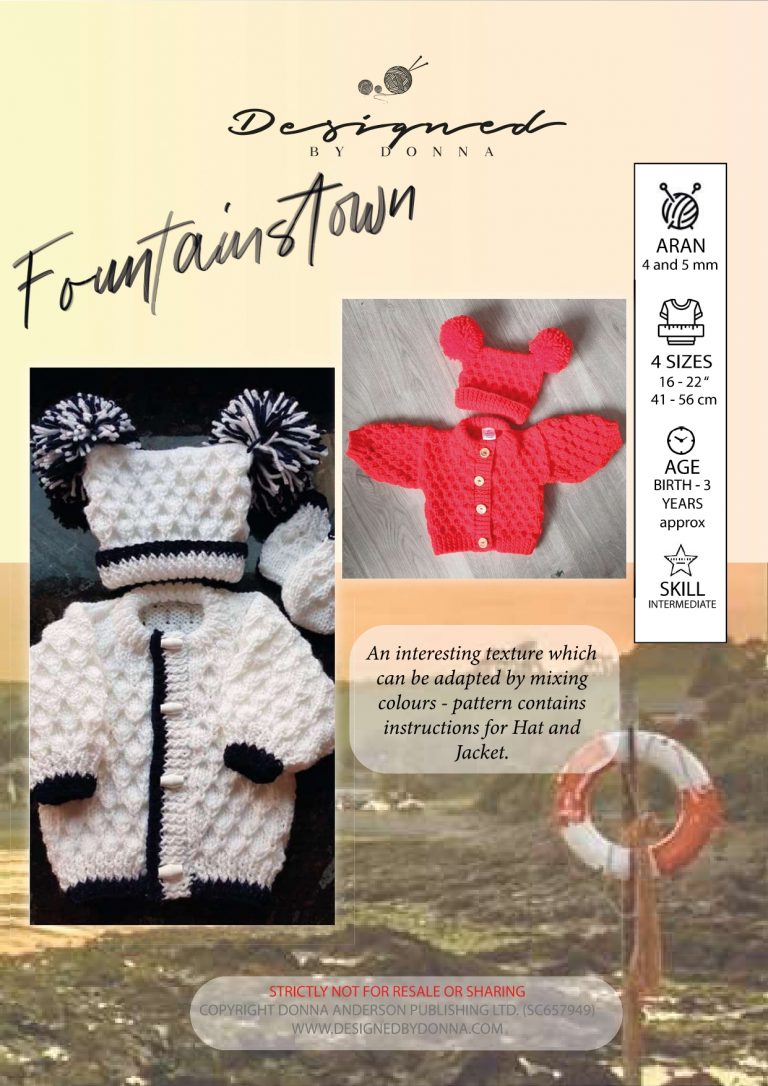 Noreen's Knitting Pack came next… Our knitting packs are a great way of getting the best possible value from your purchase.  We've paired up some great combinations of 2, 3 and 4 patterns which are hand selected by Donna – and offer amazing discounts compared to buying the patterns individually!   Noreen's Knitting Pack combines an Aran, DK and Chunky patterns into one pack for just £12.00 (great long standing offer for those of you who get your patterns printed and posted – no printing fee here!).  The pack contains Mason, Camden and Fountainstown.
Hugo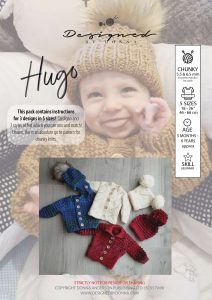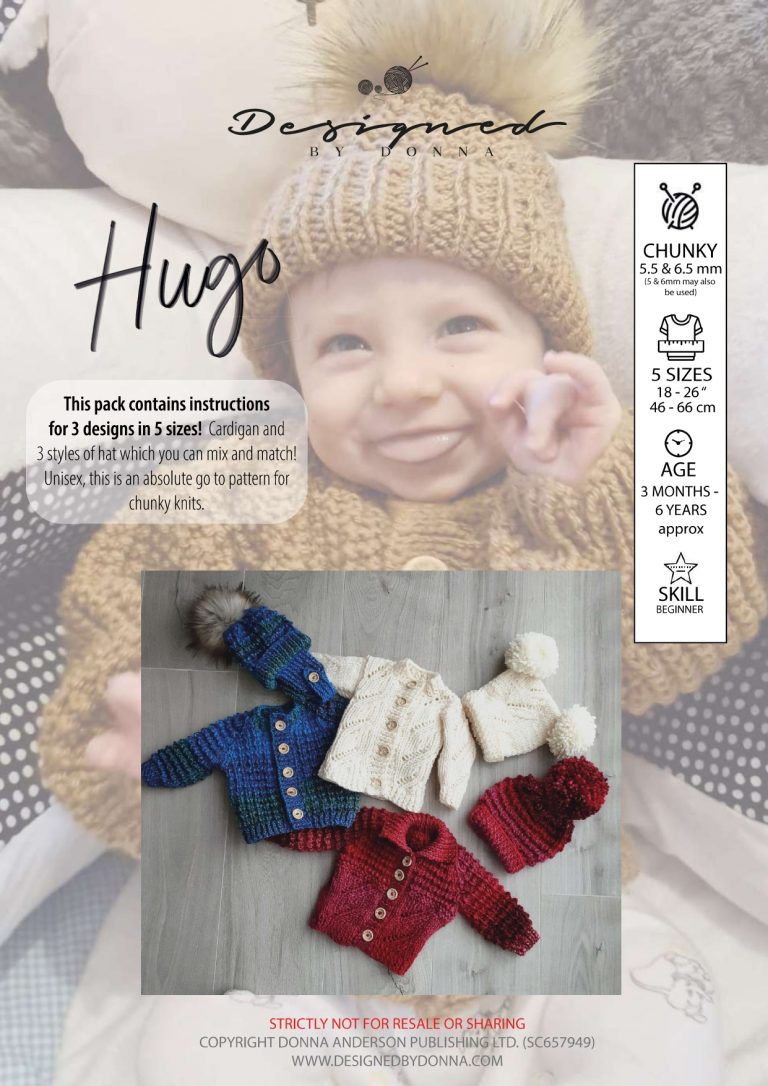 was the next long awaited release in late February 2021.  Hugo is actually 3 styles of Cardigan and 3 styles of Hat – all in one pattern.  It's a few more pages than a standard pattern, so it costs a little more to have printed, but it's fantastic value because really it's 3-in-1!  All in Chunky!
Hugo was born in September 2020 and his big sister Laylah also has a pattern named after her!  Laylah was the last release of 2021 – more about that later!
The Hugo pattern features some really fantastic photography – thank you to Hugo's mum for making this possible 🙂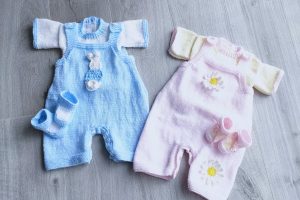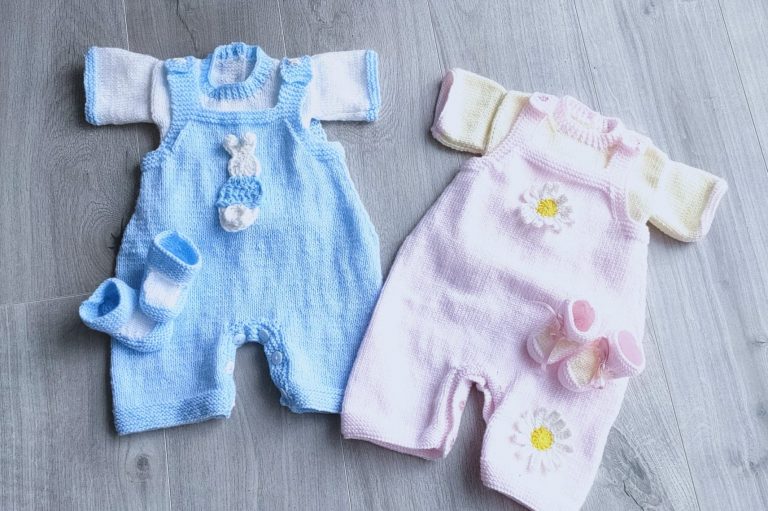 A double-knitting pattern followed in March 2021!  Robin contains instructions for a Jumper, Hat and Shorts.  This pattern was the result of feedback from customers and named after Kitty's grandson (Donna met up with Kitty and her sister Eileen in Cork).
The picture to the left shows the versatility of the pattern, which is truly unisex and has options for both boys and girls!
After selling out of some of our unique buttons, we introduced some new products in April!
Small But Perfect is an option that's been available with DesignedbyDonna.com for some time, but not in 15mm size!  (Cute as a Button was also available in this size but at the time of writing is sold out).
Nanna's Girl and Nanna's Boy – an idea conceived more than a year previous – finally landed and have been incredibly popular with our button buyers.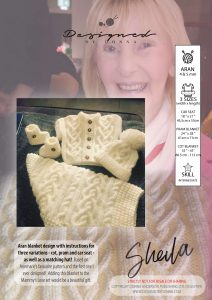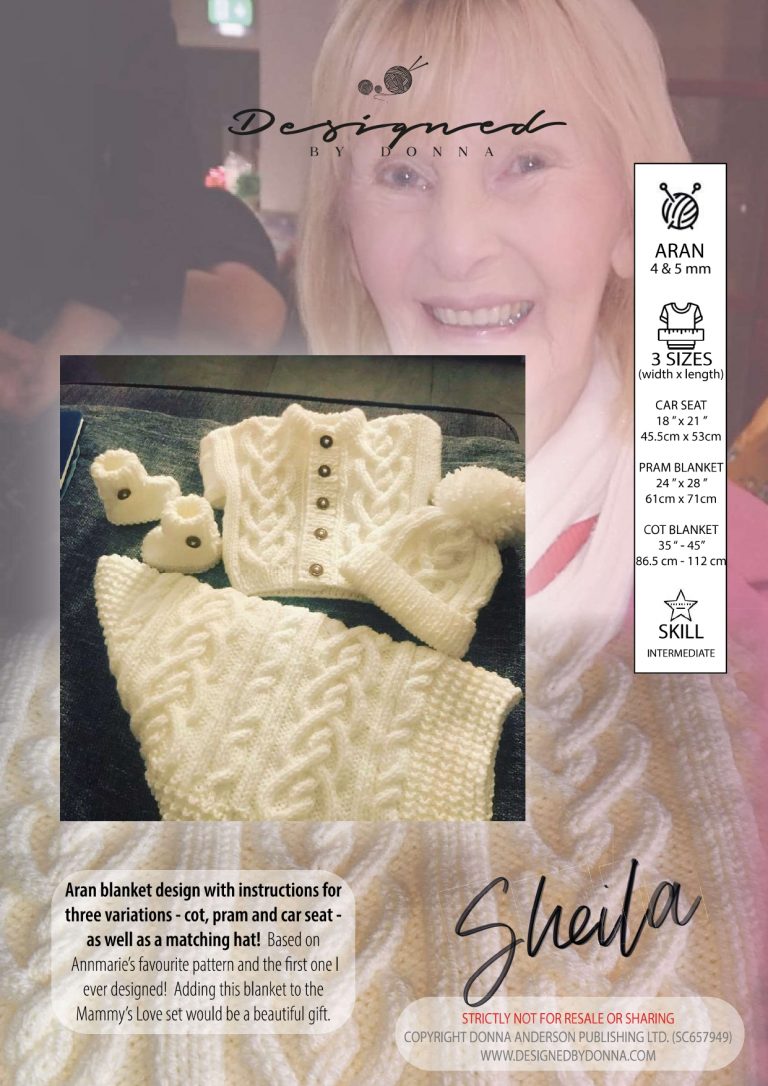 Of course, these button's were inspired by a lady called Sheila!  Sheila was the next pattern to be released in late April.  It was Donna's first blanket design and something that she was so incredibly proud of.
It comes in 3 sizes to fit a car seat, pram and cot!
This was followed by Donna's second blanket design, again available in 3 sizes – Mulcahy, in August.  This time, a DK yarn type was chosen!
If you haven't already got our best selling pattern Church Bay – (a set of four designs released in 2020!) then you can get Mulcahy and Church Bay together as part of the Mulcahy Value Pack!
Sheila is also available with the matching Mammy's Love in a value pack – Mammy's Aran Set!
In May, two seaside towns were featured as new designs.  One in Scotland.  One in Ireland.  Both beautiful coastal spots that if you ever get the opportunity – they are so worth the visit!
Firstly, Graball Bay – a complex Aran pattern which requires experience to complete.  Great for those of you looking for something a little more challenging!  I'm always really grateful when customers leave reviews – all our reviews are genuine and unedited… Here's what Margaret MacKenzie, a customer who purchased this pattern had to say:
"I really loved knitting this pattern.  Was challenging with the two cable needles but loved the finished result"
***** RATED 5 STARS ***** 
Kinghorn, a beautiful Scottish fishing village was featured next and contains some larger sizes!  This really is a stunning design and a must for any Chunky knitter.  I'll let the pictures do the talking on this one…
Mary Anne McGroarty – a pattern named after Donna's great great grandmother was created in May.  A stunning knit, perfect for the cooler summer months in DK – this is sure to be incredibly popular amongst knitters from the Spring this year.  You can have £2 off this pattern using code MAM2 at checkout (valid until 22/2/22).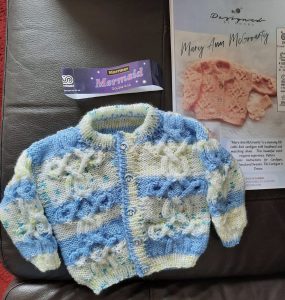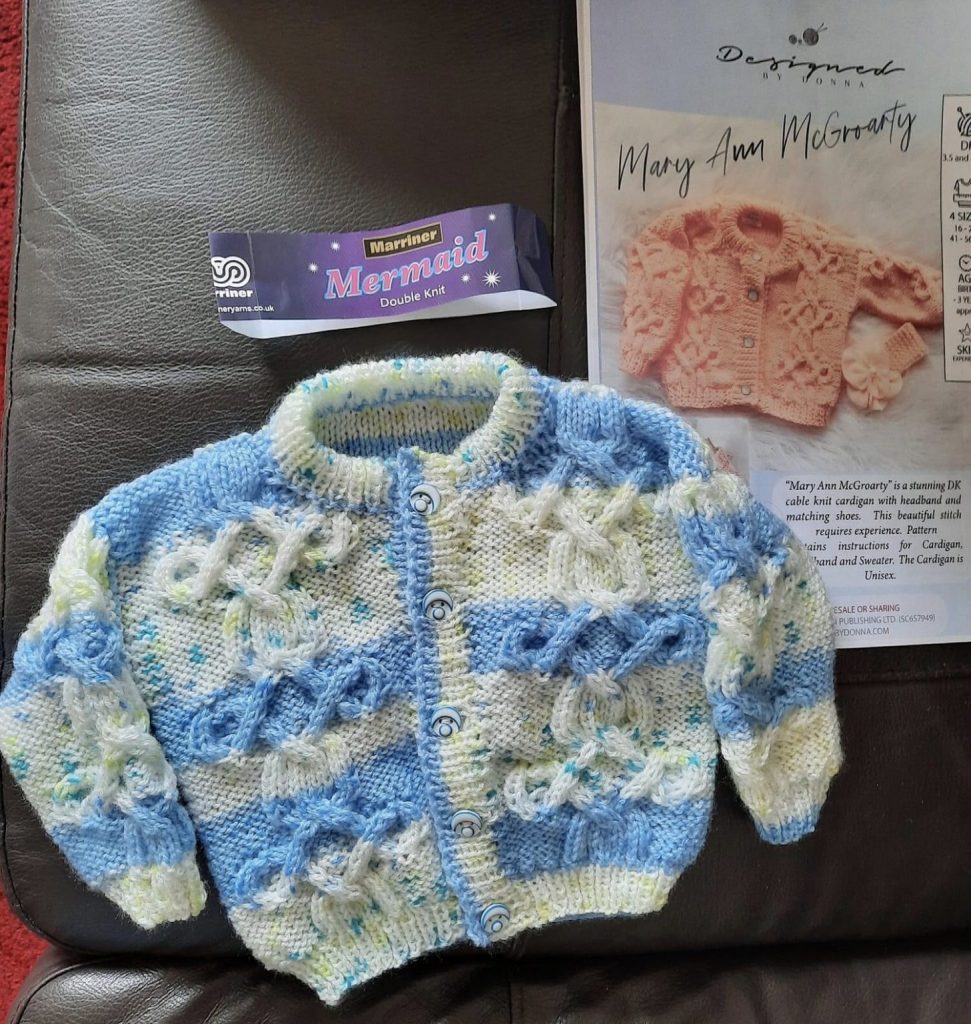 Lesley Burdern said "So enjoyed this.  Took a little patience till the pattern clicked in my mind but well worth it.  Unfortunately I cannot send picture as it keeps telling me too big!"… Luckily, we got that fixed and here's Lesley's beautiful version of Mary Anne McGroarty!
There's loads of reviews for this pattern and Danielle too – which was the next pattern released last year!  If you have knitted a few of our designs and you're looking for inspiration – please share your reviews and experiences through the website with other knitters – everyone says it really helps having reviews when deciding whether to purchase a pattern!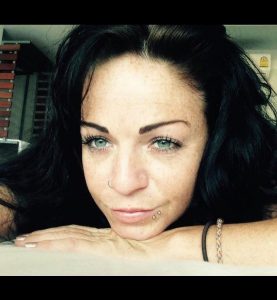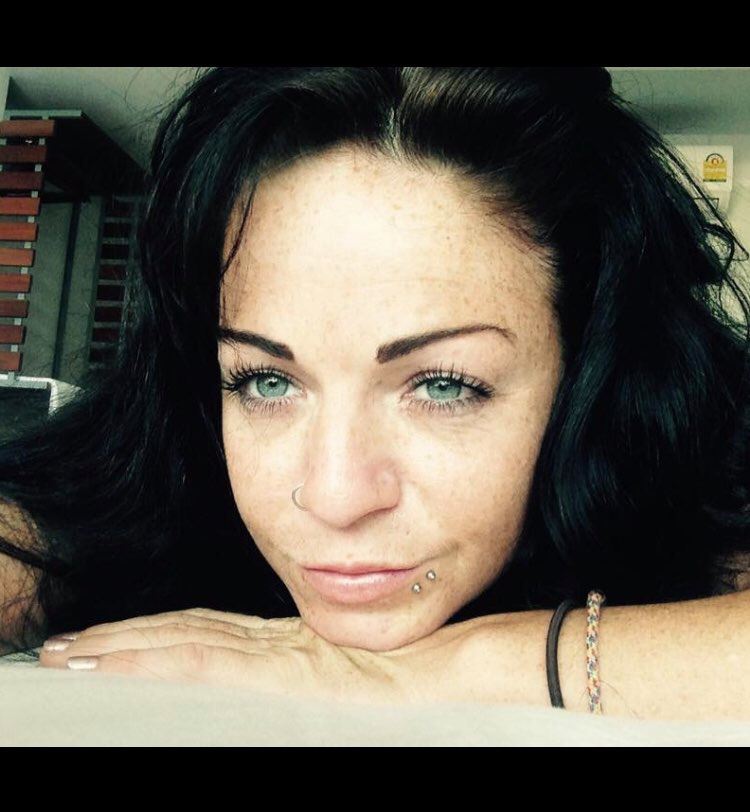 Danielle is a DK knit and one of the best selling patterns of the year.  Elaine is one of our testers and assists with the administration of the page and Danielle is her daughter, who sadly passed away aged just 33 on 23rd March 2018.
This is a beautiful design, dedicated to a wonderful young lady.
The Aran Value Pack was created next, featuring 3 iconic aran designs:
I'm not sure how much longer this will remain available (before it's refreshed with 3 other aran designs) so if you're keen on any of these designs, take advantage whilst you still can!
Half way through the year and we had saw some incredible growth with DesignedbyDonna.com – the newsletter was growing to over 10,000 and despite a few hiccups with the website – we continued to produce new designs in June with Cork; a poncho and hat Aran design to fit up to 7 years old and Drakes Pool – a very simple but effective Aran pattern.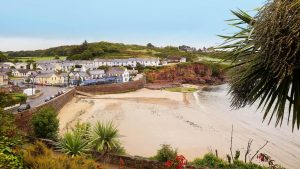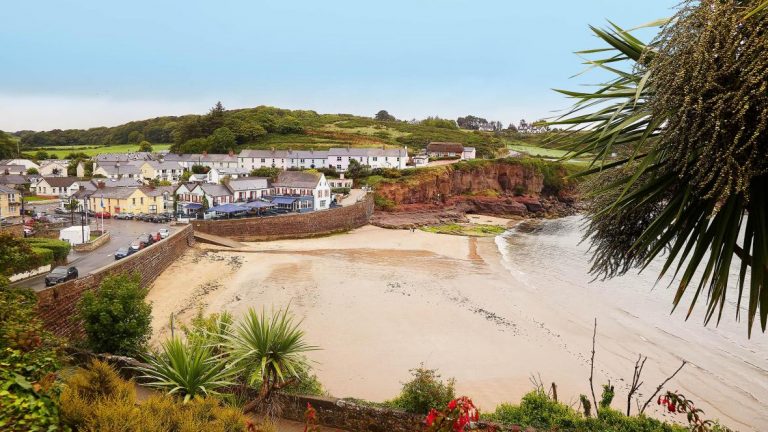 Pictured to the left is Dunmore East, Waterford.  Waterford was the name of the first August release, of which there were many.
This poncho and hat, which fits up to a 4 year old, is in Aran and the cable is from Mammy's Love.
This was an incredibly popular pattern amongst knitters last year!
In August, we looked at ways at which we could make DesignedbyDonna.com better, more inclusive and offer better value to everyone.  We started offering FREE PATTERNS on the website to download, just like you would any of our other designs.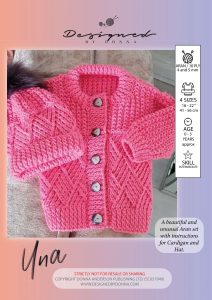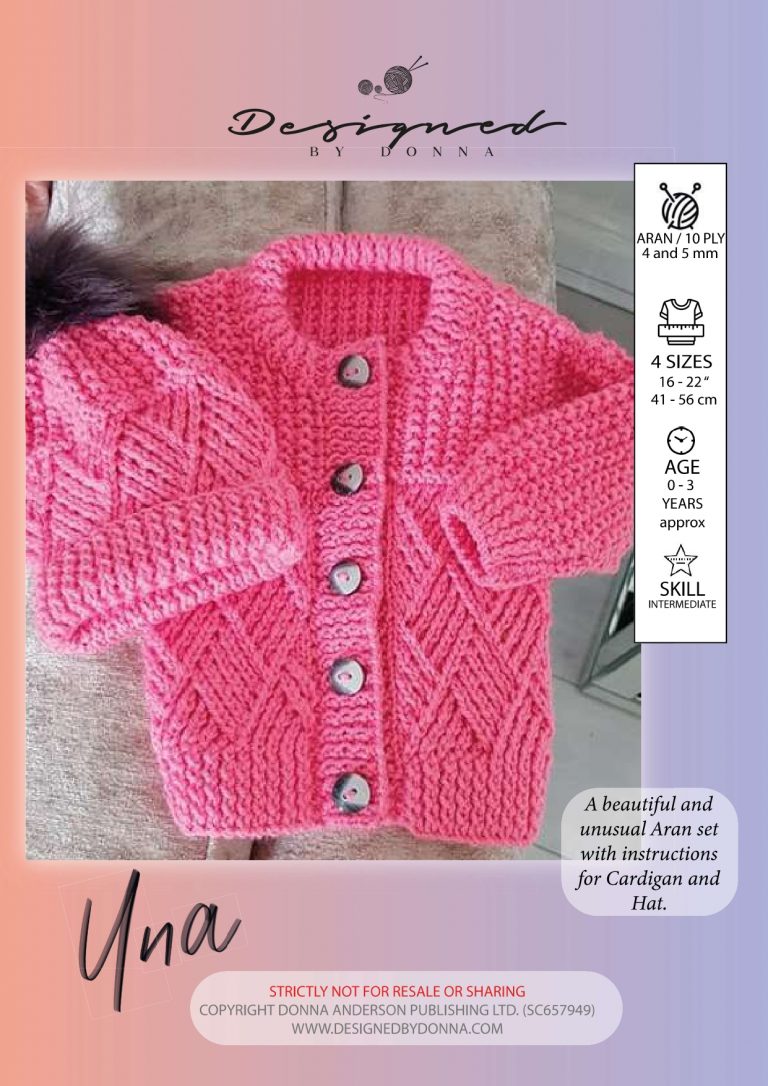 Una, my grandmothers best friend, passed away peacefully only a few days ago.  The last time I saw her, she was over the moon to have a pattern named after her and would have loved the new format!
Zachary was released on 13th July and is a DK adaptation of the Aran best-seller Liam.  Shown below, it really is something wonderful with the addition of a collar…
A third blanket design was forthcoming with Killarney!  This time in chunky, now there's a blanket design in Aran, DK and chunky!
This pattern does require experience and can be a challenge to some.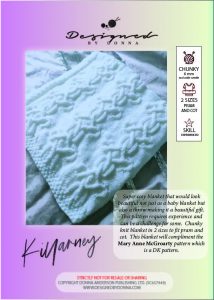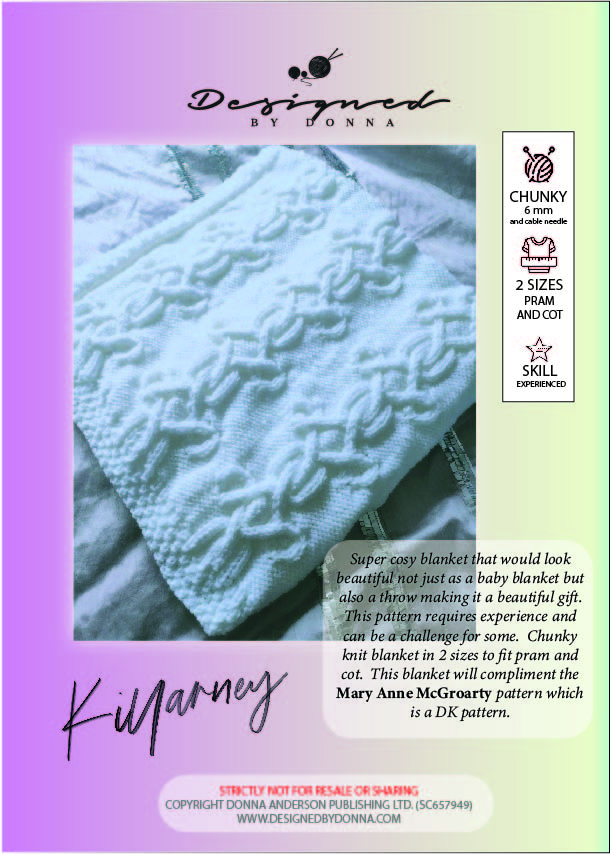 The real buy is the Killarney Value Pack if you want to buy this and Mary Anne McGroarty together… Click the link, you won't believe the price!
The Holiday Pack was another great value deal in August… You get Allison, Hannah and Robin – 3 gorgeous knits – for the price of 2!
Sarah is a DK design and described as "very satisfying" to knit!  The second last release of August 2021, this pattern is for a Playsuit, Short Sleeved Sweater, Bolero and Booties!  That's 4 items in one design, one price.
Max was next and one of the top sellers of 2021.  With 18″ – 28″ chest, the larger sizes were a hit and it was described as "a dream to knit"!  Max is one of the few 'hoodie' designs we have and is in Aran. I have a feeling Donna has another hoodie just of the needles so look out for the Newsletter for details!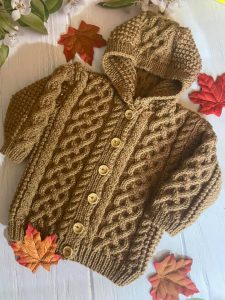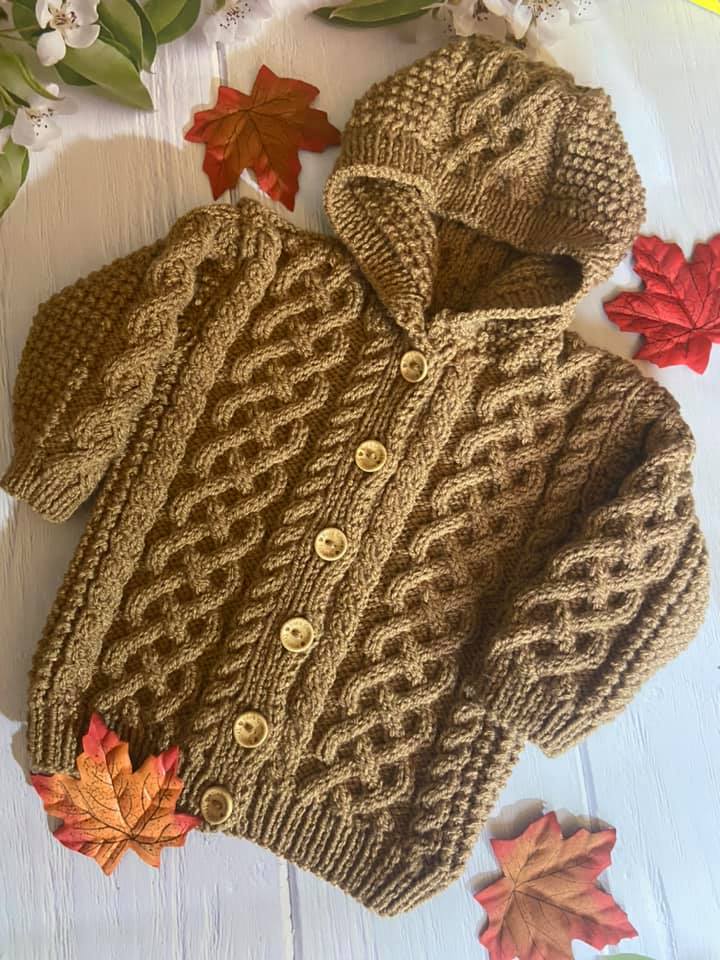 September saw three new Aran designs released –  Carrie; a beautiful textured Aran, Mark; with a distinctive cable and Jayne; a Pinafore and Cardigan. All three of these designs were so popular.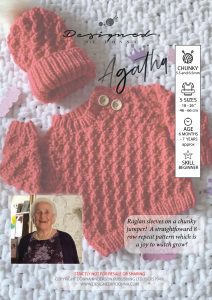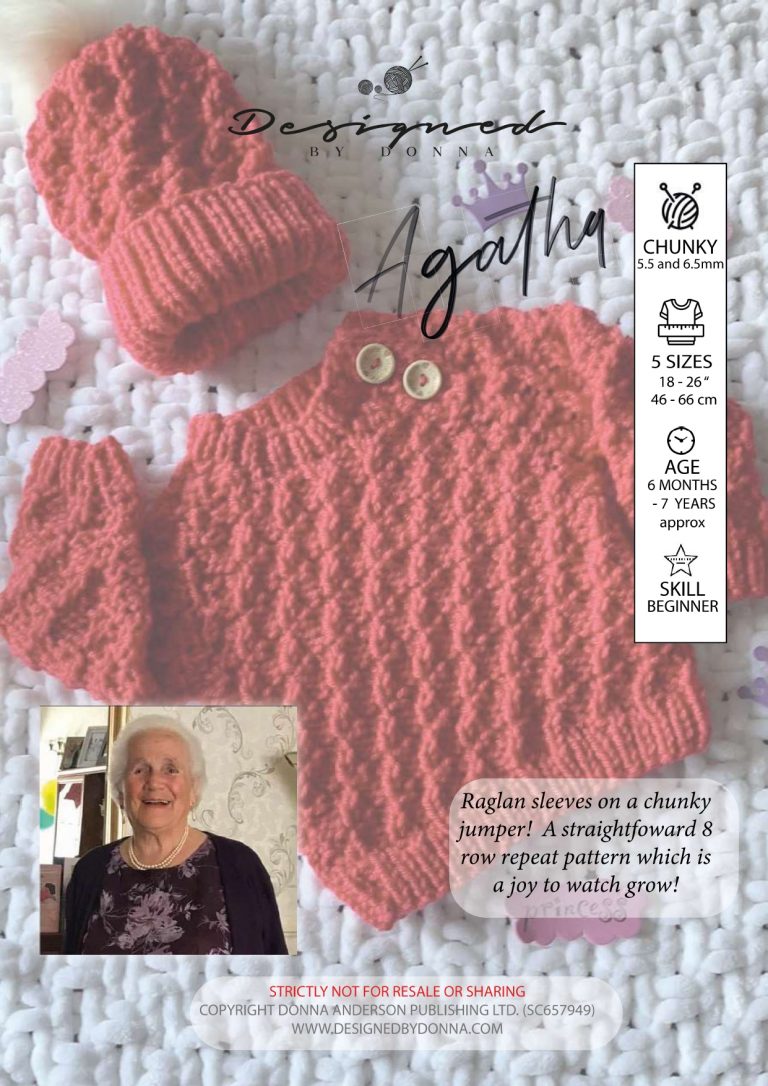 Following a busy September, October brought Agatha.  Again, this design featured larger sizes but this time in Chunky yarn.
Agatha is someone that Donna thinks a lot of, despite having never met the lady!  She lives in Drogheda, Ireland with her daughter and grandson in the house where she lived with her late husband John.
Agatha has had not only one, but two patterns named after her!
Breda is the other pattern and was released on 15th October!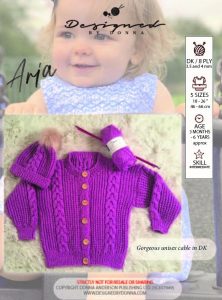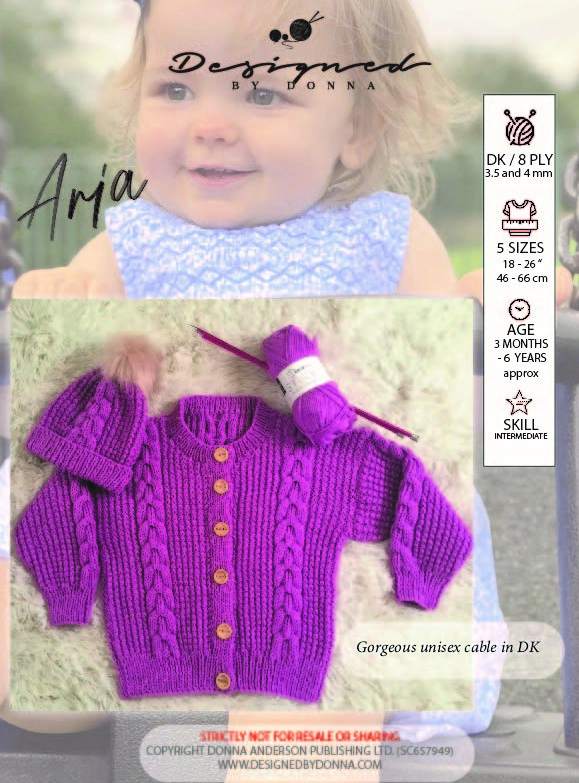 Aria, which comes in 5 sizes and is a double-knitting (DK) pattern, was also released in October.  It contains sizes for up to 6 years old.
Weavers Point, a beautiful Aran knit jumper and Hat, was also released.  This knit has a wonderful looking cable.
November and everything went a little Christmas Crazy – with two new Christmas-themed designs!
We're all Christmas'd out right now, so you can have a look at the designs above!  If you're looking for something really special for Christmas 2022 – these are what you've been looking for!
More new buttons as the year drew to a close!  This time, completely new slogans which are still available: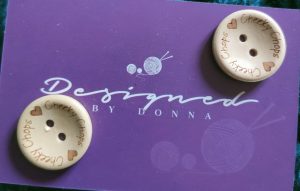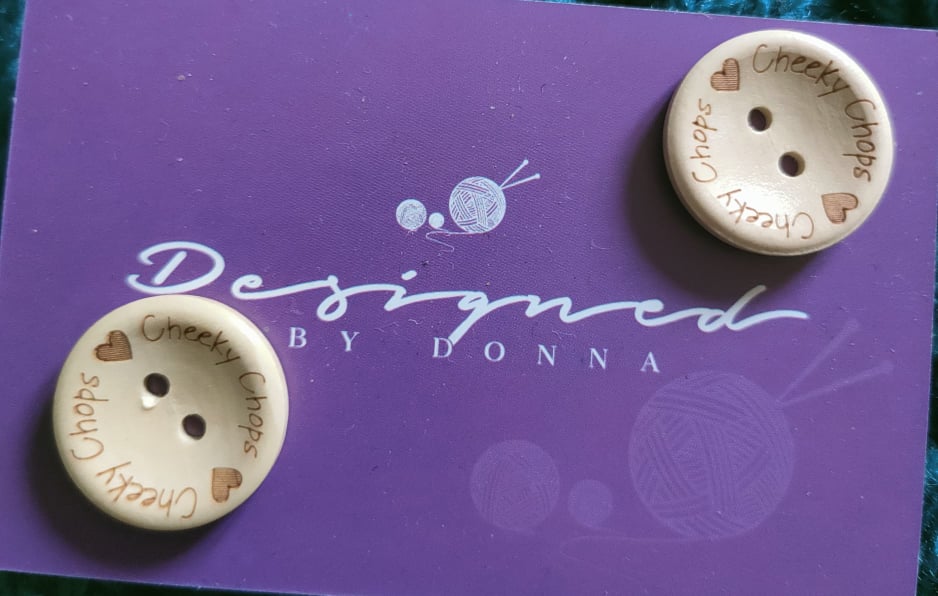 Cheeky Chops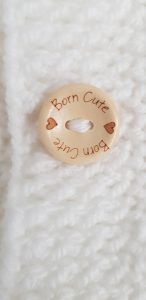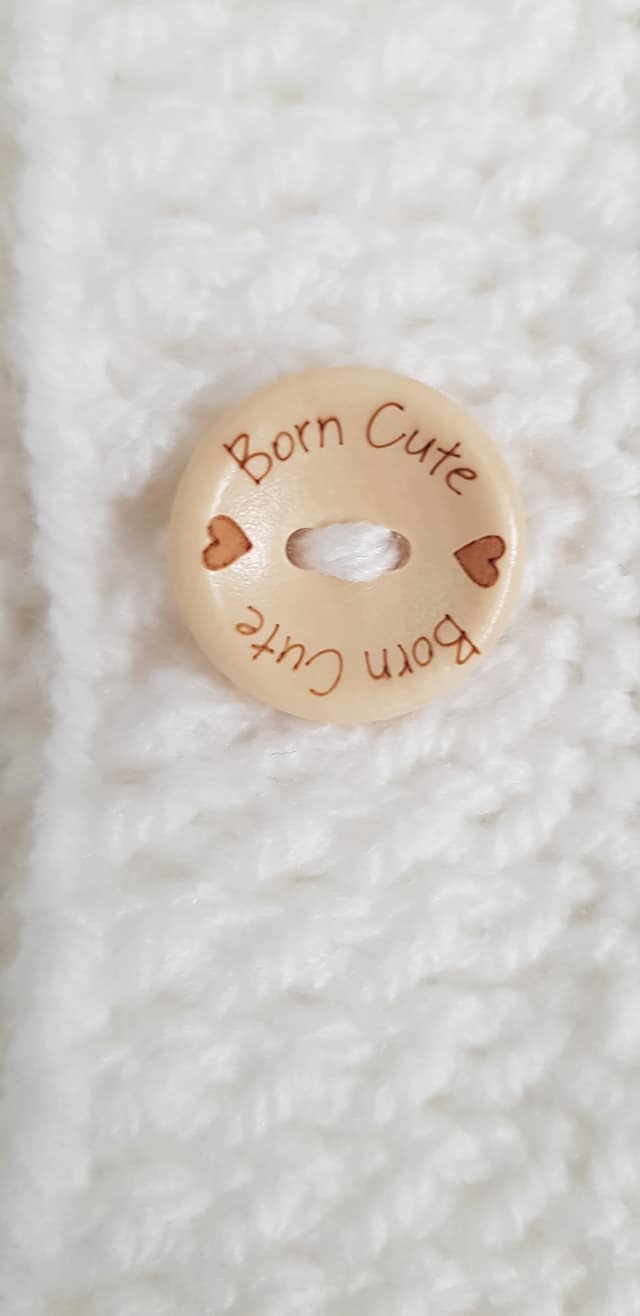 Born Cute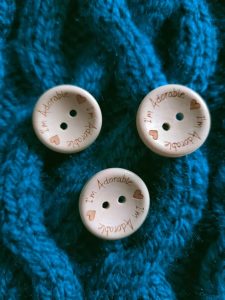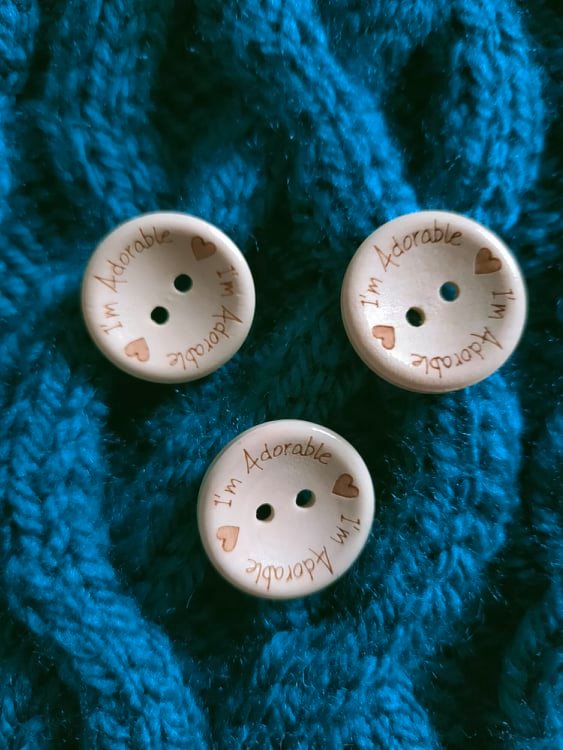 I'm Adorable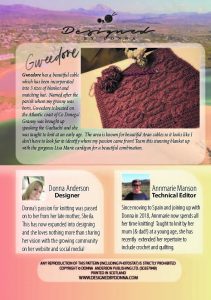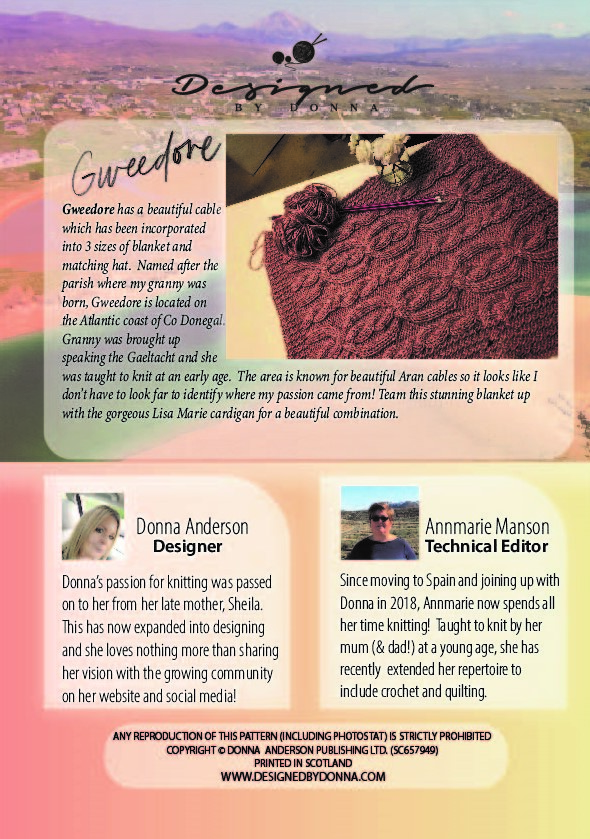 Most recently, a second Aran blanket design (and fourth blanket design) Gweedore was released in December 2021.  This design is made to complement Lisa Marie and as such is featured in an incredible value pack together – The Gweedore Aran Set.
Laylah (pictured first) was the last pattern to be released in 2021.  Another Aran design, it features a distinctive cable with a modern twist.  Cardigan and Hat, named after Hugo's sister!  It rounded off a really busy year with some 51 Aran, 21 Chunky and 31 DK patterns (that's 104 to choose from!) now available to buy on DesignedbyDonna.com!
Thank you all for your incredible support throughout 2021.  We look forward to delivering more amazing designs to you throughout 2022!  We always appreciate your feedback and ideas on how to make the DesignedbyDonna.com community better.
Sincerely,
Stephen @ DesignedbyDonna.com
A few words from mum!!
This year has been beyond my wildest dreams – it has been so challenging, sometimes stressful but fun and Annmarie and I have managed to pull and incredible Team together to make the magic happen. But without all our lovely customers we wouldn't be where we are – thank you for loving my creations and thank you for being part of our knitting family – without you it could not happen.  Lot's of new things to look forward to in 2022 – I cannot wait to share them with you!!  Love and Peace – Donna xx